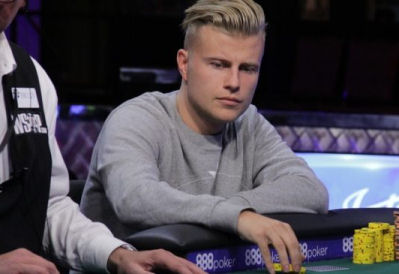 Last month an interview with nosebleeds PLO star Jens "Jeans98" Kyllonen was printed out in Finnish newspaper in which he revealed some of his plans to pursue a career in finance after getting "bored" with poker. Last week Kyllonen talked to Pokernews to clarify and expand on a few of the issues raised in that interview, as it seems he was misunderstood.

While it was reported that part of Jens decision to take a step back from poker was boredom of poker, this isn't the case it turns out, as Jens meant that he has concern that the online poker market/economy has been in decline for some time and his fears that this trend would continue. In particular, Jens has concerns that the continued advance in software development will take away any edge players currently enjoy.

Despite this, it's also not entirely true that Jeans is retiring from poker as the last article stated, as he maintains that he still has a lot of time for the game, saying, "I love poker and don't think I'll every completely quit playing. I will try to play a few live events a year if I have the time."

While Jens is predominantly known for his cash game prowess, (Kyllonen is still the biggest all time high stakes winner at PokerStars since HighStakesDB started tracking results in 2010 with profits of $5,226,571 ) he also has decent live results, including EPT 5 Main Event win in Denmark back in February 2009 for $1,120,815 and winning his first WSOP bracelet last year, taking down the $25k PLO event for $1,127,035. He also famously took 100% of himself in the $1m buy-in Big One for One Drop – his reasoning being that as he'd won over $6m that year online across various sites and as such would be eligible for 50% tax on his profits – that the buy-in would in reality cost him $500k. Unfortunately he didn't make it to the money.