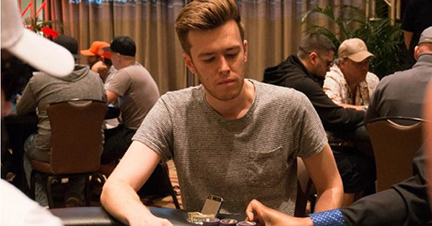 The case that we have observed for some time (it started back in 2017) has officially reached its end. Conflict between PS and Gordon Vayo is over.
Back in 2017 Gordon Vayo, finalist from the Main Event at WSOP 2016, won a SCOOP tournament at PokerStars. He managed to withdraw about 85-100k out of 692 thousand he scooped. The rest of the funds was frozen by PokerStars, as their security department announced Vayo was playing from the USA at that time and it goes against the terms of use.
Vayo was claiming he played out of Canada and went to court with a lawsuit. In the middle of November it turned out he fabricated evidence to prove his claims. He even went as far as to forge bank documents.
PokerStars lawyers demanded from him to return 290k it cost them to battle it out in the court of law.
The day before yesterdat USbets.com informed that PS lawyers withdrew from these claims. We do not know if Vayo will be questioned relating the forgery, but the clash with PokerStars is over. None of the parties commented on the incident.
The most important question is why has PokerStars agreed to end the pursuit? After all it was quite a bit of money. Now the company operates legally in New Jersey, but next year they will also enter Pennsylvania. There are 12.8 million residents there so th...
read full article (2 comments)