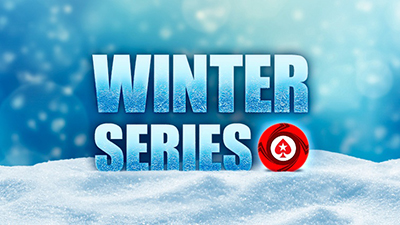 It's raining guarantees at PokerStars this Christmas with over two weeks of holiday action offering $85 million across a range of activities and online action. The Winter Series kicks off festivities on December 23, 2018 and runs until January 7, 2019. During that time, the signature Winter Series alone will award a guaranteed $40 million.
The 16-day schedule features 60 events with a variety of buy-ins from $0.55 to $5,200, with the Main Event on January 6including four buy-in levels: Micro with a $2.20 buy-in and $100,000 guarantee, Low with a $22 buy-in and $750,000 guarantee, and Medium with a $215 buy-in and High with a $2,100 buy-in and both with a $1.5 million guarantee.
Other highlights include two $5,200 buy-in High Roller events each with a $500,000 guarantee and taking place on December 26 and January 2. To roll in Christmas Day and the New Year, a turbo and hyper-turbo event will take place on Christmas Eve and New Year's Eve, respectively, perfect for those who would like to get in on the action and finish just in time for the holidays.
Outside of the Winter Series, there are 45 million other reasons to choose PokerStars during the height of the party season. With a guaranteed $45 million spread across the regular tournament schedule, there are plenty of tournaments to be merry about such as the $1 ...
read full article (0 comments)