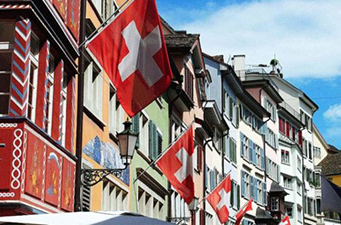 There are countries that try to liberalize the poker regulations and there are those that do not really get what skills it takes to win at poker. One of the latter is Switzerland.
Switzerland will soon say no to offshore online poker operators. This is the effect of new law and public voting that has recently taken place in there. The ban on games will be introduced at the beginning of 2019 and result in blocking illegal operators.
The public voting attracted only 34% of the nation. Those who decided to go were very much in favour of introducing the prohibition. 73% voters supported the idea, and only 27% said no. It means that soon online games will be only offered legally by land-based casinos. There are altogether 21 of them in Switzerland. It's not clear whether offshore operators will be able to cooperate with them or offer them their software.
Karl Vogle of the Christian Democratic Party called the decision "pragmatic" and claimed even that the society wants to spend the money on social needs instead of casinos, while left-winged parties heavily criticised the new regulations.
Some people say this new Act will be the first step to limiting the freedom of free market. It's very easy to imagine how other areas of industry are blocked and censored this way.
– Our eco...
read full article (2 comments)