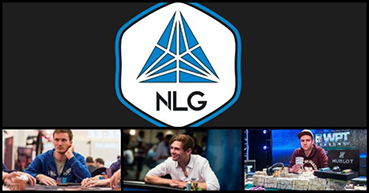 Three great players intend to bring poker and e-sport closer together. Fedor Holz, Stefan Schillhabel and Steffen Sontheimer launched No Limit Gaming.
For a long time now people have been saying that e-sports and poker world have much in common and can learn from each other. Once Global Poker League had the ambition to combine them. Unfortunately it all came to an end after one season.
This time the branches will be connected by a new inititative, dubbed No Limit Gaming. Official tweet at NLG account says that their aim is to conquer poker games and the world of electronic sports.
So far there is not much news about NLG. The tweet says that behind NLG we have Fedor Holz, Stefan Schillhabel and Steffen Sontheimer.
Fedor Holz has won $26,550,884 in live poker games. His biggest success is WSOP, championship from 2016. German player proved better than his opponents in $111,111 High Roller for One Drop. His profile at The Hendon Mob give him 80 cashes, 17 wins as well as 9 2nd places and 5 3rd positions.
Stefan Schillhabel won in live events $9,257,866. In March 2016 he was crowned WPT Bay 101 Shooting Star champion. Holz wrote at Twitter that he can't wait when Schillhabel brings his poker skills and hard-working character to e-sport industry.
Steffen Sontheimer ...
read full article (1 comments)