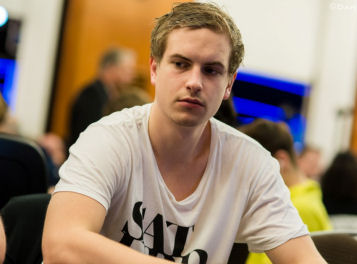 Viktor "Isildur1" Blom looked like he might have finished yesterday as the day's biggest winner after he closed his session at $1k/$2k FLO8 tables. However, he moved to $1k/$2k 8-Game tables and managed, after being up well over $100k at one point during the evening, to end the day under the line.
Once the games slowed down, the last 5 hours of the day were exclusively Blom in a heads-up match against Daniel "jungleman12" Cates at one table.
Isildur1 started the match with a $140k stack just to see it disappear over the time. At one point he was forced to reload for $50k and ended up winning back over $90k to end his day down "just" $11k (although as the match with Cates continued into Tuesday, it shows up as Isildur1 lost $78.8k in the daily results).
The biggest pots came during last hours of the day:
In the first pot, Cates flopped two pair against Isildur1's top pair. With turn giving Isildur1 a flush draw the action was simple: bet, re-raise, all-in, call. River card delivers a flush to the board, but also pairs the board, which gives jungleman12 a full house to beat a flush from Isildur1.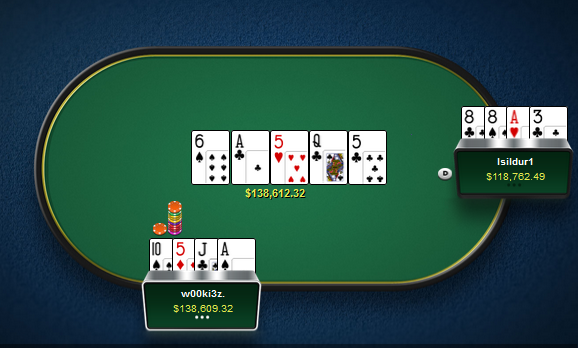 The last...
read full article (0 comments)