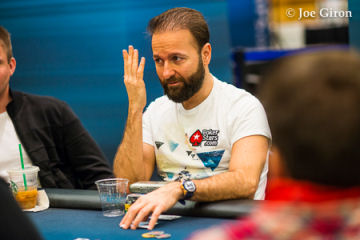 The presidential election of 2016 is reaching its final stage in the USA and the atmosphere is really starting to heat up between supporters of both candidates, Donald Trump and Hillary Clinton. Many people are turning to social media to show their support for their candidate, as Daniel Negreanu, who has over 400,000 followers and is a fully supporting Hillary Clinton.
Daniel Negreanu might have gone too far though. It all started with comment from Eric Lindgren, who tweeted "If Trump wins and gets his hands on nuclear codes it can well be the end of the civilisation which we know." Matusow responded, and Negreanu followed. You can see entire conversation below: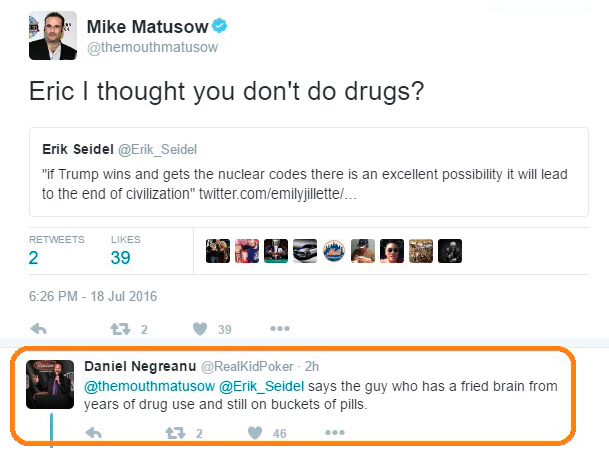 It is Mike Matusow that has the nickname 'The Mouth', but that comment caused an outburst in poker community - many people are saying Negreanu went out of line, especially given Matusow's history of personal problems of drug abuse.
What do you think?
read full article (21 comments)