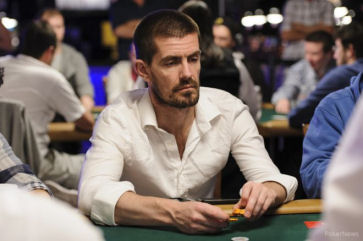 A man that once became a legend for losing the highest amount of cash at online times in the history of online poker (over $21,000,000 lost in his career) has been gone from said games for quite some time.
Gus Hansen retired from online poker, saying
he would prefer to focus on the games he's been a winner at and also - to focus on his passios, squash. Now it seems he had enough of the break from poker and for last couple of days he could have been seen sitting at
PokerStars
tables playing under his Stars name "broksi".
Even despite all the loses, Hansen still must hold a considerable bankroll as he recently appered in the $1500/$3000 game over at the Bellagio with players like Daniel Negreanu, Phil Ivey, Patrik Antonius and Doyle Brunson.
Hansen has been playing Triple Draw and Limit Omahi Hi/Lo games for the last couple of days - mostly at $200/$400 where he played against RaulGonzales and another big name who hasn't been seen at the virtual tables for quite some time, Cort "thecortster" Kibler-Melby. During those sessions, Hansen won just over $5500.
This week he also played around 800 hands at the $300/$600 triple draw and FLO8 tables, and at one point he was u...
read full article (3 comments)