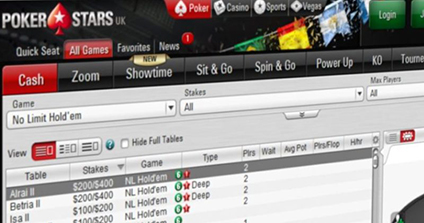 PokerStars will not allow a single user to sit at more than six tables simoultaneously - those changes will be tested on Italian market soon and are most likely to follow on global market.
Many pro players sit at several tables at the same time and the number often goes to 8, 10 or 12. PokerStars plans to limit that to just 6. The idea will be tested on the Italian market starting from July 17th, that is today.
All that aims to make cash games faster as PS claims, but this is disputable reason because pros sitting at a few tables make decisions at the same speed as other players. Only when they face a difficult decision, they slow down, forcing others to wait. The more tables, the more such decisions we have. Supposedly of all the complaints made by recreational players these are the most common.
– I understand that modifications like that will not make regulars happy. We know this is radical, but we also believe best players will focus more on fewer tables and win more there, thus allowing us to increase the pace of their game. Bigger wins can be achieved by getting more involved in pots and bringing more action to the table – says PokerStars poker initiatives director, Severin Rasset.
Changes will apply only to regular cash tables – Zoom, MTTs and other forms of poker will rem...
read full article (2 comments)