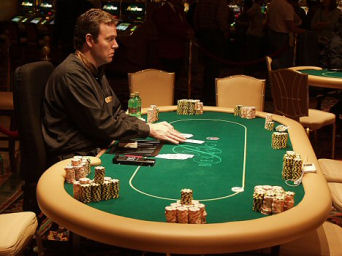 This might seem like an April fools day joke, but believe us - it's not.
City of Portland wants its local poker rooms to permanently stop using professional dealers and instead make the poker players in the games deal the hands themselves, passing the cards around like it happens in most home games.
Can you imagine how messy the games will get and how many questionable situations this will lead to?
According to a report published in the Portland Tribune, Portland City sent a letter to all 15 poker rooms located in the area ordering them that "designated dealers are not allowed" under current state law. In simple words, the dealers can't be employees or volunteers without pay anymore and have to participate in the games actively.
Due to law in Oregon, which prohibits all non-tribal casinos, poker rooms make profit through entrance fees,food and drink sales, rather than real rake.
This is also a direct results of some poker rooms trying to cut their financial obligations to dealers, as they used volunteer dealers, who earned only tips instead of proper wages. There were at least 2 cases of dealers filing complaints over not making at least minimum wage at the very profitable rooms in the city.
The Oregon Bureau of Labor and Industries investigated the complaints, and so cit...
read full article (6 comments)