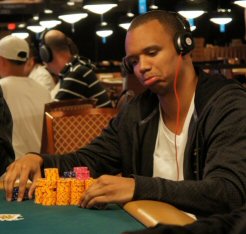 Phil Ivey and his gambling accomplice, Cheng Yin Sun, have been battling against few law suits against quite a long time. It all started after Ivey took few casinos for insane amount of money using a cheating technique called "edge sorting" while playing Baccarat against casino. Ivey was sued by multiple casinos and now he is taking the action other way around: he counter sued Marina District Development Co., LLC, parent company of the Borgata Hotel Casino & Spa.
In 2012 Ivey asked Borgata to give him access to a high-stakes Baccarat game, including a private gaming area, a dealer who spoke fluent Mandarin Chinese, a permission to have his friend with him (Cheng Yin Sun), an automatic card shuffler, and an eight-deck shoe of purple Gemaco playing cards as the last condition. Borgata accepted his conditions and decided he could bet maximum $50,000 per hand - Ivey happily deposited $1mln.
Ivey then proceeded to completely destroy casino, winning $2.416mln in April and another $1.597 in May. In July Borgata allowed him to double his bet, and he won extra $4.788mln. Last round in October ended with another $825,000 score.
Turns out Ivey knew that those purple Gemaco cards were often slightly miscut, making the pattern on their backs asymmetrical, which made it possible to where the key cards of the deck would h...
read full article (16 comments)