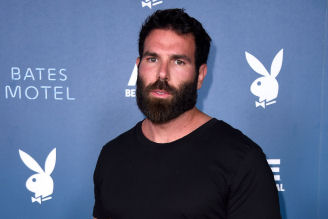 Here we are with another sick bet by instagram celebrity and a big enthusiast of high-stakes poker games,
Dan Bilzerian
. This time he is planning to make a $5,000,000
bet with Bill Perkins to row solo across the Atlantic Ocean.
It will be yet another time Bilzerian makes a bet with Perkins, who is a hedge fund manager. Earlier this year, Bilzerian won his $1,2 million prop-bet against Perkins after he managed to cycle the distance of 328 miles from LA to Las Vegas within the tight 48 hour time limit.
Bilzerian revealed to CardPlayer magazine, the incentive for the new bet came after losing millions of dollars in the big cash games he has played this year.
He also commented that he has "lost a few million" playing poker this year, despite only playing once or twice a month. He would be able to recover that amount thanks to the rowing bet, but there's no date yet for when he would like to begin the race. He said it would take him around 3 months to complete the challenge.
In April this year, Perkins told Card Player that rowing from England to New York City was one of the prop bets they were considering as a follow-up to the cycling wager. Bilzerian doesn't have specific training plans yet. "Probably a lot of rowing," Bilzerian said with a laughter when ...
read full article (25 comments)