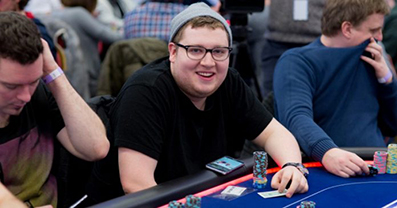 Parker Talbot always says what he thinks. It's like there is no filter in his head and whatever comes from his mouth is pure thought. Today we want to present to you "TonkaaaaP" in a new interview where he says why in his opinion YouTube is the future of poker.
– Parker Talbot: When I started streaming I was like "fuck everything, I'm just going to be the natural me and uncensored". There wasn't really a plan to go with it, I just didn't want to go censoring myself. Within reason of course, I'm not trying to insult anybody or be overly aggressive. I feel like I have dialed it down a little bit.
– How much of your online play isn't streamed online?
– Parker Talbot: Very small, maybe 1%. If I'm going to play poker off stream it will be next to nothing. I'll play 30 tournaments on a stream but if I do off stream I'll play four tables, then be one tabling pretty quickly and watch a movie on the side.
– Do you feel that streaming gives your opponents info on your play?
– Parker Talbot: For me more than people getting reads on me, it's just a lot of work, it's a crazy amount of work, how much behind the scenes goes into it, so it gives you less time to study. The general decline of your game, not caring less, but focussing less on your game and more on the show, it's a har...
read full article (1 comments)