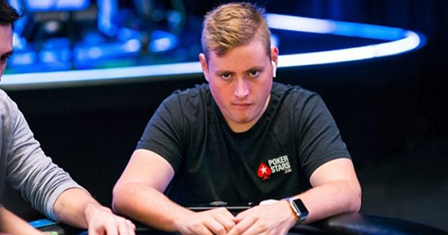 Bet between Jaime & Matt Staples and Bill Perkins is one of the most interesting we have witnessed in the recent years. Poker players can scoop $150,000 if they keep their weight. They are getting closer to the weighing day and the stress slowly kicks in.
Bet between Staples brothers and Bill Perkins was made almost a year ago. The rules are simple. A year after it was made their weight has to be within one pound of a difference (0.45 kilogram). If they succeed they will get $150,000 – this is exactly how much Perkins will have to give them. Staples bros on the other hand risk only $3,000.
The task was not easy as a year ago they were persons with totally different figures. Jaime Staples was 138 kilograms, and Matt 60 kilos. No wonder not many believed in their success, but now it seems they will make it.
Jaime Staples managed to lose tons of weight, but the pace got to him and we can see that he is stressed and nervous. Below you can read the post he published on Instagramie:
"This look should tell you all what I feel. We have fourteen days till the end of the bet and there is 3.8 kilogram of a difference between me and my brother Matt. It's really hard, but we are so close. I am looking forward to eating healthy, but normally."
Everything will be clear on March 26th....
read full article (5 comments)