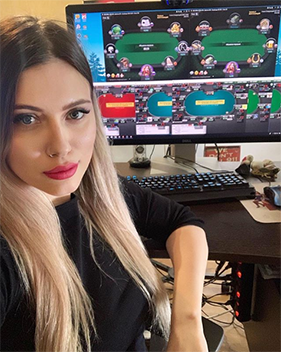 One of Russia's most known Twitch TV poker streamers,
Liliya 'liay5' Novikova, has been found dead
in her own apartment, apparently after accident in her bath.
The info spread accross the poker community few days ago when Lex Vedlhuis posted on his twitter:
"Incredibly sad to hear Liay 'liay5' Novikova passed away due to a home accident. She had such a good influence on the poker/twitch community through her hard work and efforts. I've always admired all the many different things she did. What a tragic loss, and so young ???????? RIP"
The 26-year old poker streamer, a former Team PokerStars pro, was discovered dead after her parents contacted her neighbours when they were unable to reach her, according to Russian news agencies.
A neighbour who had keys to the apartment reportedly found Liliya in the bath unconsious and called an ambulance, but it was too late for the 26 year old girl. Preliminary medical reports classing her death as accidental.
She also has close to $100,000 in live cashes according to the Hendon Mob, from WSOP, partypoker and PokerStars tournaments across Spain, Czech Republic, Belarus and her native Russia.
Her instagram was found under the link:
Liay5 Instagram
read full article (0 comments)