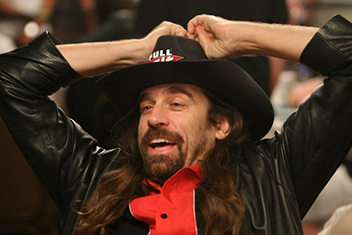 ust a few days before the start of World Series of Poker, one of the former owners of Full Tilt Poker decided "to comment" what happened to the poker room. Poker community is shocked!
As you probably remember too well after Black Friday and the fall of Full Tilt Poker we didn't know what exactly happened. Howard Lederer apologised players, but others kept silent and it was not enough for the community. After all many players had to wait years for their own money.
Unfortunately the other famous player involved in the scandal, Chris Ferguson didn't comment the whole thing. One of the co-owners of Full Tilt Poker initially disappeared and then just returned to World Series of Poker. Last year he was grinding like nothing has ever hapenned and then even got the Player of the Year title and a fresh bracelet.
It seems the American finally decided to say a bit about that scam. If you're expecting an apology, you will be disappointed. The whole video is only… 42 seconds long!
[i]– Hello, this is Chris Ferguson. I want to address the poker community, which I love and have long been a part of in this brief statement. I deeply regret I couldn't prevent Black Friday. After the events I worked relentlessly to make sure all players got paid and I'm sorry it took so long. I know that issuing the statement took much...
read full article (6 comments)