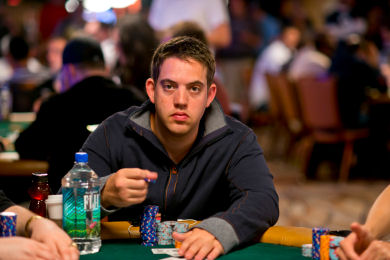 Luke "__fullflush1__" Schwartz, as controiversial as he might be is still very entertaining when he goes on full rampage mode. Few days ago he made his second appearance on Joey Ingram's Poker Life Podcast with the express intention of settling a score with Doug "WCGRider" Polk.

Hard shots were fired, Doug and few other unfortunate victims were caught in the crossfire in what will doubtlessly go down as one of the most memorable and notorious 1hr and 35mins of poker porcasts in history!

Schwartz intention was put the record straight with some things Doug Polk had been saying about him both in the past and in some of his recent tweets/YouTube videos.

Firstly he addressed the accusation Polk made when Luke played (and beat) him a couple of years ago heads-up at $300/$600 2-7 Triple Draw. Obviously upset at being beaten Polk started to claim that it wasn't Luke sitting him, but in fact Isildur, which was not only pretty slanderous (Doug not only said this in chat to Luke, he also posted it during a discussion on a 2+2 thread), but also implied that he didn't think Luke was capable of playing good Triple Draw. This is not the first time Schwartz has ranted about this in a Joe Ingram podcast, but it's clearly still a sore point. Luke has a point here; I respect when Doug calls people out for certain things but accusing someone publicly of cheating, especially on a well-read site like 2+2, with absolutely zero evidence is not a cool thing to do. The fact was that at the time of the match Luke was in London and Isildur was in Sweden.

Luke gets in an accusation of his own at this point, claiming that when Doug beat him for $100k at $400/$800 8-Game around the same time that he (Doug) was either being ghosted by, or multi-accounting with Jake "JLlama" Abdalla. It becomes clear a little later on that even though Schwartz might have his suspicions that this may have been the case, that the only real reason he's saying it is to give Polk a taste of his own medicine.