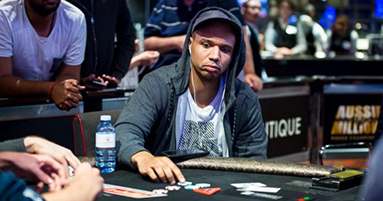 Phil Ivey fought for five years with London Crockfords Casino, but he has lost the battle. It means Ivey won't be able to get the £7,700,000 he won at their Punto Banco table in October, 2012.

After winning the money Ivey was told that the profits would be send to him, although he soon received back his £1,000,000 stake as the casino kept his 'winnings' claiming that Phil had violated the rules by using an edge-sorting technique to recognise cards and this way give himself a huge advantage over the casino.

The edge-sorting, which depends on spotting small imperfections on the cards, was used by Ivey's female friend Cheung Yin Sun who was able to tell Ivey the value of next cards.

The technique gave Ivey an advantage, but he has argued that he was just exploiting the casino's own shortcomings to win as he personally did not mark, interfer with, or touched the cards.

Ivey brought the case to court of law in year 2014 where the High Court decided that edge-sorting was cheating, although the presiding Judge Mitting declared Ivey a "truthful witness" and believed that Ivey didn't think what he did was cheating.

In the Court of Appeal, judge Arden said that someone may cheat 'without dishonesty or intention to deceive: depending on the circumstances it may be enough that he simply interferes with the process of the game'. The problem for Ivey is that Supreme Court today agreed with Arden's ruling.

Phil Ivey commented the verdict saying;
"It makes no sense that the UK Supreme Court has ruled against me, in my view, contrary to the facts and any possible logic involved in our industry. At the time I played at Crockfords, I believed that edge-sorting was a legitimate Advantage Play technique and I believe that more passionately than ever today.

As Mr Justice Mitting found, this is not just my personal view but one that "commands considerable support from others" and I am grateful to the Supreme Court for confirming Mr Justice Mitting's finding that I was a truthful witness in this respect and that this was my honest belief. As a professional gambler, my integrity is everything to me.

It is because of my sense of honour and respect for the manner in which gambling is undertaken by professional gamblers such as myself that I have pursued this claim for my unpaid winnings all the way to the Supreme Court. It is very frustrating that the UK judges have no experience or understanding of casinos and Advantage Play, or the ongoing battle between casinos and professional gamblers attempting to level the playing field. If they had, I am very confident the result in this case would have been in my favour."

It's been a long and tough five year period for Phil Ivey. He did not get paid out £7.7m by Crockfords, and he also was also ordered to pay back over $10m he won at the Borgata using a similar technique at Baccarat games. He also lost almost to $9,000,000 playing online poker between 2012-2016. Fortunately he cashed for over $10,000,000 in live poker events over the same time. He also remains a big winner in Asian high stakes games.