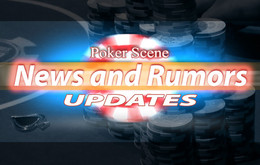 Doyle Brunson comments on FTP scandal

On Monday Doyle Brunson wrote a blog post on his personal website about Full Tilt Poker's situation, but he received a lot of criticism from the poker community for it. The reason? Brunson defends Lederer and Ferguson. In his post, Brunson explained that he was privy to inside information because his friend Jack Binion was interested in buying FTP. He said that around 2008 Chris Ferguson, FTP's largest stockholder, recommended that Ray Bitar was named CEO. After that, Bitar took over control of the company and, under his direction, FTP started paying the stockholders huge sums of money as the room grew. "If you were a stockholder, would you question the management of a company sending you hundreds of thousands of dollars each month? I doubt you would," Brunson said.

Brunson added that all of the stockholders said they knew nothing of the financial problems, which obviously includes the likes of Howard Lederer and Chris Ferguson. Doyle went further and defended Lederer: "When someone I've known for years, trusted and respected looks me dead in the eye and says he didn't know about the financial problems, call me a big old Texas sucker because I will believe them."

Finally, Brunson stated the obvious and said that Ray Bitar continued to pay dividends to the stockholders in spite of the financial problems: "Then when all the money problems came about, the CEO of the company tried to salvage his mistake by continuing to pay the huge dividends. Ray Bitar for sure knew about the cover up and has to answer for his actions."

Daniel Negranu, known for his strong position on the matter, was quick to send Doyle Brunson a response via his Twitter: "@TexDolly your buddy Howard knew FTP was accepting deposits POST BF. That is shady and unforgiveable. No excuse whatsoever justifies that." Read Doyle Brunson's full blog post.



Zoom Poker close to launch at PokerStars

It seems PokerStars' equivalent to FTP's Rush Poker is just around the corner. Although there is no official date for the release, everything suggests that it will be soon, as there is a page about it on the PokerStars website.

Just like Rush Poker, Zoom is a fast-paced way to play poker. Basically, as soon as you fold a hand you are moved to another table and get a brand new hands right away. Even if you fold before your turn, you will be moved to a new table and the people in your previous table will only see it when it's your time to act. Apart from how often you act, there are no changes to the rules of the games.

There will be a list of Zoom games on PokerStars Lobby once it goes live. All you will have to do is join a group and start playing. There is no word on what games other than No Limit Hold'em will be available.