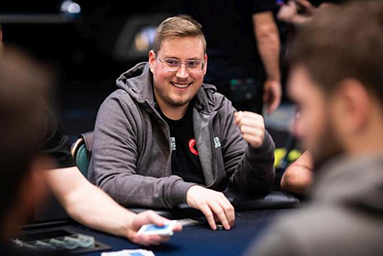 Two PokerStars Ambassadors, Jaime Staples and Jeff Gross, have announced the end of their PokerStars contracts just two days apart from each other.

PokerStars shed two ambassadors as Jeff Gross & Jaime Staples leave. PokerStars made a standard move and left it to the pros to break the news to their fans via social media, and the first to go with the official information was Jeff Gross.

Jeff Gross joined PokerStars just before of the 2017 World Series of Poker (WSOP) at a time it looked like his Poker Flow Show was heading to 888Poker.
Gross commented: "It's just the beginning, it's not the end of Jeff Gross Poker," Gross told his fans before continuing. "Is this it for you in poker? No. We are just getting locked in; we're just getting strapped in. Lots of cool things to come."

A day after Gross announced his departure, Jaime Staples out of the blue announced that his contract was terminated, similiar to Gross.
[o]"I recognise how lucky of a person I am to be in the right place at the right time, with Twitch Poker starting, and they gave me a real chance – streaming out of my parent's basement – to prove myself, and I will forever be grateful for that," Staples said in a short video. [/o]

Staples was the first streamer to join the PokerStars Twitch revolution after Jason Somerville broke the thermometer on that one. Living in Canada was a big plus, and over his four-year love affair with Stars, Staples attracted close to 120,000 followers, many of whom would have chosen Stars as their virtual home.

Staples also commented on his next plans:
"I had to decide whether I wanted to continue down the path I was going down or take a risk, and try another avenue of promoting this game and making it as accessible to the masses as I can, and after a lot of consideration, I decided to take that route going forward.
I am excited about the future. It's a little bit scary. But at the same time I know if I continue to work hard and stay true to what I believe is going to make this game great everything is going to work out in the long run."


Video 1:


Video 2:


Staples may not be the last person to leave Team PokerStars. Jake Cody and Barry Greenstein are now both missing from the Team PokerStars page on the main PokerStars website. Cody's Twitter profile no longer says he is sponsored by Stars but Greenstein's still does.