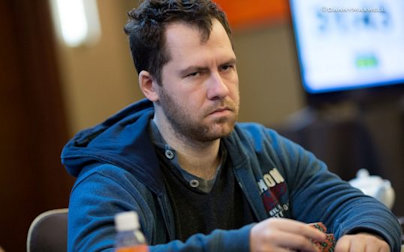 In September we informed you that Durrrr challenge was finally over - News: Durrrr challenge seems to be finally over. However it seems that even Jungleman already knows its over, he still has some problems with getting his cash from Dwan.

Jungleman tweeted just recently:
@TomDwan Hey, haven't heard from you in a while. Don't you think it's time to give everyone an update on the durrr challenge, started in 2010? 10:29 PM - Dec 30, 2018

Despite the fact that Dwan has beenm and still is, active on the high stakes scene for all this time, but still nothing has happened for almost 9 years now. It seems Jungleman knew Durrrr gave up, however there is no public statement and the cash isn't settled yet.

The challenge, which started off on Full Tilt in 2010, still has 30,665 of the 50,000 hands left to play with Cates up $1,251,059. An additional 3-1 $500,000 bet in Cates's favour is also on the line for the overall winner of the challenge. It is a heads-up challenge played over four simultaneous $200/$400 tables.

Do you think the challenge will ever finish? We doubt it. But will we see it end in court?