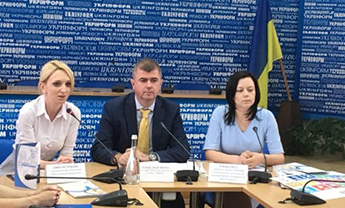 Pokr in Ukraine has been fighting an outrageous battle. Some politicians wanted to delegalize it, while other opted for making it officially a sport. Now it seems the latter have won.

According to Ukrainian document numbered "3780", point II.119 poker is listed as sport. It means poker games have been added to the list of sport disciplines.

The decision to include poker among the aforementioned roup was made exactly 8 years after poker had lost the status. Initially the Ministry of Sport saw the difference between poker and blackjack, roulette and slot machines, but then in 2010 they changed their minds.

Politicians analyzed the prohibition against gambling games and came to the conclusion that poker violates the rules as a game of chance, which was of course wrong.

Poker enthusiasts did not give up and they started a court battle against the governmental decision. Thanks to it they took the case to Supreme Court which ruled in their favour but only as far as tournament poker was concerned.

This victory brought hope back to the players but then after Russia had taken over Crimea, they had to wait a bit for circumstances to become normal again. Poker went underground in 2013 and it emerged only today.

Poker as a sport – time for stability?
Poker clubs could have offered tournament games, but cash tables were forbidden. Negative attitude among the society quickly harmed the operators as well. In 2016 the biggest network in Ukraine – iPoker – was forced to seize their operation due to their policy concerning unregulated markets.

Logic implies that including poker on the list will bring changes. So far it's good that poker is not treated as other gambling games. Thus it is not under the influence of 2009 Act.

Perhaps Ukrainians will still have to wait for a true celebration, but their situation is much better than a few years back now.