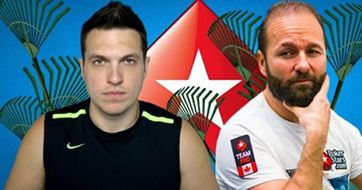 New poker war has begun! At least it looks like Doug Polk is starting one. During his podcast he publicly attacked another player, Daniel Negreanu.

Daniel aka KidPoker has said many times that poker is his greatest passion and he intends to play it and develop the poker community till the end of his days. He repeated that in one of latest tweets, too and some say this way the Canadian wanted not only to emphasize how deeply he loves poker, but also point to those players who changed from cash game experts to businessmen, like Doug Polk, who now deals in crypto currencies, not so much in card games.

We all well know that Joe Ingram and Doug Polk are good friends who stream regularly and publish new content on YouTube. In the newest episode of their programme the two talked about a few topics and then they focused on Daniel Negreanu. This is when Polk decided to say bluntly what he thinks of him.

"He is a great hypocrite and honestly speaking he is a disgrace to poker and poker players."

Watch Polks rant in the video here:


It's not a secret that Polk is not the biggest fan of KidPoker. He criticized him already when the former told people higher rake can be good for games, but never before have we seen such a frontal attack. We are not sure if Daniel's tweet was the reason Polk couldn't take it anymore, but it seems like it was. Polk made a comment also during his previous podcast.

"Shut the f… up man, it's an absurd. You earn millions and you tell people that it's good when they give the money to you and also that they should pay even more in rake. At the same time you want to play the good guy. It doesn't work this way!"

It's probably worth noting that Negreanu was a little more sublime when he attacked Doug. He usually didn't use any names specifically, but the American felt he was the subject of D-Neg's attack and decided to retaliate direclty.