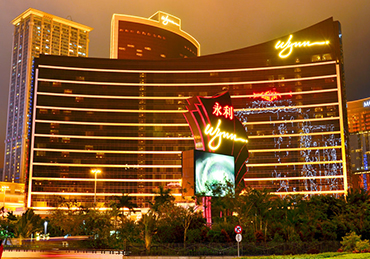 The Wynn Macau casino was stung for just over $6million in chips this week after a theft done by one of its own dealers and described in press as an 'inside job'. Police arrested the dealer, along with one of the security guards as well – the location of the $6.1million in chips still remains unknown though.

Details of the theft were initially rather vague, as the reports said that "the suspect allegedly stuffed [the chips] into a bag in a VIP room and simply carried them out," but more details have emerged in the days following.

The arrests on Thursday shed more light on the incident, police claiming that the two men arrested were related to each other – the croupier a 47-year old with large gambling debts and the security guard his 70-year old uncle, both men Macau residents.

A police spokesperson said on Friday that:
"(Mr. Lee, the arrested croupier) shouted at his female colleague, ordering her to stay quiet and lie on the gaming table. Then he returned to his assigned gaming table and took out HK$47,895,000 worth of chips".
After stuffing the casino chips into a bag, Lee drove off on a motorcycle and allegedly later his security guard Uncle, surnamed Ho, 'at a park in neighbouring Taipa with the chips'.

According to police Lee admitted his guilt but 'refused to reveal the location of the stolen chips', whereas his uncle has denied committing any crime.

"A gaming parlour worker took away the chips worth 47.89 million Hong Kong dollars. No weapon or sharp knife was used during the course of the incident, according to the footage we went through. The suspect didn't use any violence or weapon", said Judiciary Police spokesperson, Choi Ian Fai, quoted by TDM News on AsiaGamingBrief.com.
The $6.1million in gaming chips can only be used or exchanged for cash at Wynn resorts but Andrew Scott, CEO of Macau-based Inside Asian Gaming magazine, explained that there were "multiple tactics" available to thieves who want to cash in their ill-gotten chips.