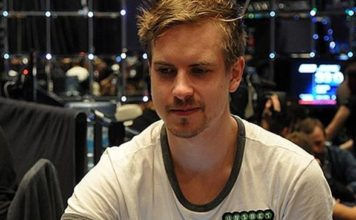 Swedish high-stakes poker legend Viktor "Isildur1" Blom might start streaming his poker game on Twitch.tv soon, all thanks to the probable sponsorship with Unibet.

Blom, who is not the most active Twitter user out there, earlier this week snapped a rather interesting question to his +57K followers, hinting what his plans for the nearby future might be:
"Hotted89 has been asking me to stream some games online. What do you think about this idea?"

As you might imagine, his followers were more then happy to hear that question. Blom has been spending time in London recently with popular video game streamer Alan "hotted89" Widmann, who lists Unibet Poker as one of his sponsors on Twitch.

It has been rumored for a while now that Blom might sign an official sponsorship deal with Unibet Poker finally, and it wouldn't be a big surprise if under the deal he would have to start streaming on Twitch.tv.