Special Hold'em Manager 2 discount price for LiquidPoker members!


| | | | |
| --- | --- | --- | --- |
| Version: | Regular price | Discount | Special price |
| Holdem Manager 2 Small Stakes* | $59,99 | 25%! | $44,99 |
| Omaha Manager 2 Small Stakes* | $59,99 | 25%! | $44,99 |
| (Full Stakes) | $99,99 | 25%! | $75,99 |
| Omaha Manager 2 Pro (Full Stakes) | $99,99 | 25%! | $75,99 |
| | | | |
| Holdem Manager Pro Combo 2: Omaha + Hold'em(Full) | $159,99 | 25%! | $119,99 |
*Limits covered: .25/.$50 No Limit, .50/$1 Limit and up to $22 buy-in tournaments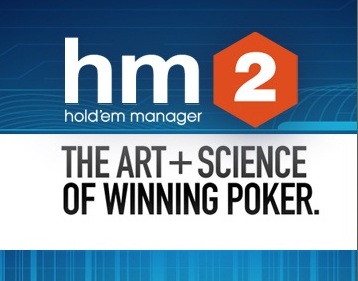 We are happy to inform you that we are the only place on the internet with 100% legal Hold'em Manager 2 / Omaha Manager 2 codes available directly from the original producer at a discount!

LiquidPoker is having a special discounted offer of Hold'em Manager 2/Omaha Manager 2 codes available to our members only!
This is a great opportunity to save some cash!

Information about the offer:
-All the codes are brand new and will be sent directly to your e-mail right from the official Hold'em Manager site.
-Every code works on two computers, so with one purchase you can use it on both your desktop computer and laptop.
-Number of the codes available is limited.
-We are offering special prices on all available versions!

Payment options
We can accept payments on Skrill and PokerStars (player to player transfer).

How to purchase Hold'em Manager 2 or Omaha Manager 2 with discount from LiquidPoker?
1) Look at discounted prices
2) Pick the version you want
3) Contact me though a private message using this link or just use our "contact" form to send us an e-mail with the following information:
- The version you want
- Payment option you want to use - Skrill / PokerStars / PayPal available
- Your account ID and e-mail at Holdem Manager 2 official site (please create your account so we can add the license to it before contacting me with payment)

Once you do that, we will message you back with info how and where to send the money.

After the payment is there, we will request the codes from the official shop to be added right to the account at Holdem Manager 2 of your choice!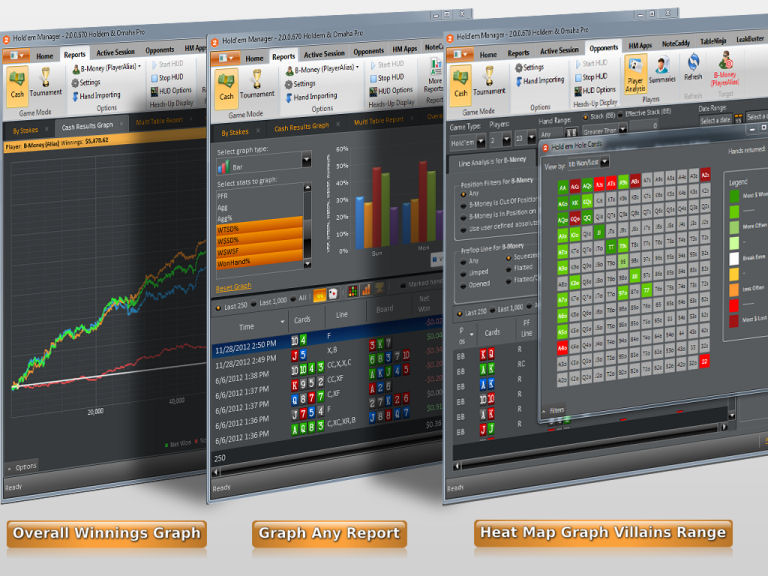 About PokerTracker 4:
old'em Manager 2 award winning poker software increases win-rates while providing players the fundamental edge needed to move up in limits. Whether you are a recreational micro-stakes player or a high-stakes pro, HM2 is the gold standard for poker tracking and analysis software on the market today.

Building on HM1's innovative foundation, HM2 takes HM1's feature set and nearly doubles it dramatically improving poker software functionality. Feature rich graphical user interface compliments HM2's innovations taking poker software analysis to a completely new level.

No matter what your poker software experience level is, HM2 provides real-time data allowing quick profitable decisions at the tables. Profitably analyzing your game away from the table is just as important; capitalize by using over 1,000 metrics enhancing your game while crushing the competitions.

Groundbreaking new features include NoteCaddy, HM Sync, HUD Charts and Poker Widgets are a fraction of the new innovative tools offered throughout HM2. HM2 is the only poker software tool seamlessly integrating third party programs such as: SNG Wizard, TableNinja, TableScanner, LeakBuster and TiltBreaker.

Take your poker game to the next level and download HM2 today!

You can read more about Hold'em Manager 2 on the official site under this link.