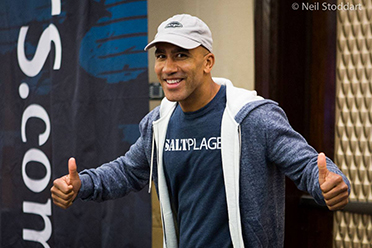 The worlds biggest prop-bet lover, poker entusiasth, a billionaire, and a huge hedge fund manager, Bill Perkins is known from his controversial ideas when it comes to poker. Now he has asked in public (probably testing ground) if there would be any pros interested in playing in a.... $100,000,000 guaranteed event with just a $10,000 buy-in.

People started discussing how it would have to be run to reach the gtd, and suggestions were made like Multiple Day 1s at casinos throughout the entire country (or even few casinos in the world) seems a good bet to draw in the masses, with re-buys and re-entries included.

Here is his initial post: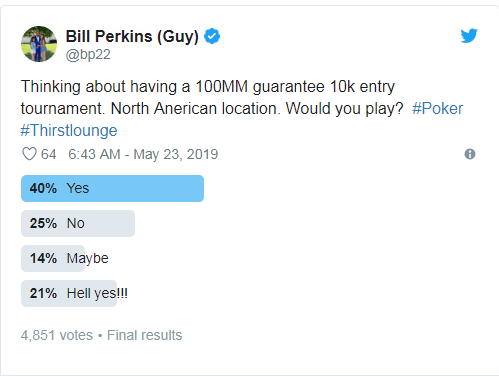 When it comes to numbers, the record for the largest poker tournament is the 2006 WSOP Main Event that attracted 8,773 players who created a $82,512,162 prize pool. Jamie Gold took home the title and $12,000,000 in prize money. This would be ther single biggest event in the history of poker.

Would YOU play it for $10,000?