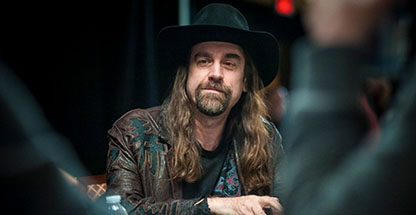 With his undeniable status as the top all-time WSOP gold bracelet winner with 15, Phil Hellmuth also holds the record for most non-circuit WSOP cashes with 133 cashes in the WSOP events. For now, as Chris Ferguson is closing in on that number.

Ferguson is currently sitting at 120 cashes in WSOP non-circuit events. While Phil's lead of 13 cashes may look solid, if we look at the numbers it's not that certain he will retain it this year.

Chris Ferguson in both 2017 and 2018 put a very stellar record: he cashed 46 times - 23 each year - to catapult into 2nd place on the all-time WSOP cashes leaderboard.
His WSOP cashes record is even more noteworthy is the fact that he disappeared from the tables for whole five years following the scandal surrounding Full Tilt in 2011. He returned in 2016 and has been playing the past three years.

Ferguson took home WSOP Player of the Year honors in 2017, with those 23 cashes including four final tables, one gold bracelet, and prize money of $428,423. The same year, Hellmuth cashed nine times for $388,467.

Will we see the Hellmuths record broken this year? Would YOU like to see Ferguson overtake him in that matter?