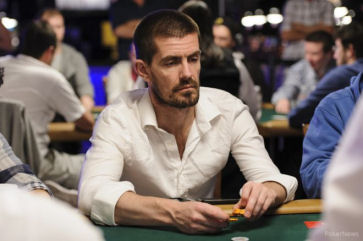 Who is the best poker player in the world? Hard to say by what standards, but Gus Hansen has no doubts and he points to Phil Ivey, ten time WSOP champion. That comment came out in one of his recent podcasts.

We very often hear that the best players are those who participate in high rollers. Guys like Fedor Holz, Dominik Nitsche, Justina Bonomo, Ike Haxton and Mikita Badziakouski. They regularly join events for like 50, 100 or 200 thousand dollars. Despite their young age they are respected and have won millions in poker events.

Almost all of them use GTO strategy, that is a line of optimal decisions created through hours of work with solvers. Programmes that identify the most profitable plays in poker against any potential opponent. People frequently repeat that the best of the best win thanks to using the tactics as often as possible.

There are however those who critically respond to such strategies. One of them is Patrick Leonard. British poker player has said that a typical online player who grinds $50 events is as good as a regular high roller player who earns money in $100,000 tournaments. The only difference as Leonard says, is the bankroll.

So where does Phil Ivey falls, according to Hansen?
Many GTO players are German. According to Gus Hansens it does not make any of them best in the world. Who would he then give the title to?
"Many high roller participants are good, but not unbeatable. I'm not saying I could win with them, because it's not true, but they have no idea how to use GTO perfectly, because even AI does not know that. The best player in the world is someone else" – claims Hansen. In his opinion the best is "Phil Ivey as he was playing in his best period". Gus quickly adds also that: "Current Ivey is unknown to me, because we don't play much against each other, but the one from the old days was really something".

Talking about the 10-time WSOP champ, Hansen tells a short story: "One of my friends who is a great poker player has told me that he once sat down to play Phil Ivey in variations of poker that he specialized in. He thought that Ivey has never played them much so he could not win. This was at the beginning of 2000. Three weeks later Phil was crushing him and my friend had to give up".