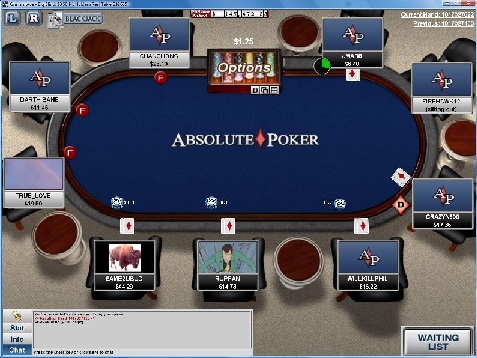 After the collapse of biggest poker site in the online poker market in 2011 players were worried about their cash. "The Black Friday" left a lot of people with lost funds that were stuck on Absolute Poker, however it's possible that players will be able to recover their funds after all this years with a little help from the US Department of Justice.

On Monday, Joon H. Kim, Acting United States Attorney for the Southern District of New York, issued a statement regarding a "compensation program for Absolute Poker victim players." The statement says the DOJ has retained the Garden City Group (GCG) to oversee compensation for "eligible victims of a fraud committed by Absolute Poker" against US poker players.

AP and its sister site Ultimate Bet went down soon after Black Friday, when it became clear that the sites didn't have the money to refund their US player account deposits as ordered by the DOJ. Same case happened with FullTiltPoker, however PokerStars founders Isai and Mark Scheinberg bought out the debt and worked out a deal with the DOJ to cover that debt.

GCG was tasked with handling the DOJ's (re)payments to FTP's US players, which the DOJ says have totaled $118m to date. The DOJ now says that AP players "are similarly situated" to FTP's defrauded US players and thus a portion of the remaining funds from the PokerStars settlement "will be used to fund a claims process for eligible Absolute Poker victims."

The DOJ said the AP victims claims process would begin "shortly" and that further information would be released via a new GCG website AbsolutePokerClaims.com. Info is also available via a toll-free call to 855.907.3254. The website lists a June 9, 2017 deadline for filing a remission claim.

The GCG makes no guarantee that players will receive their full balances.