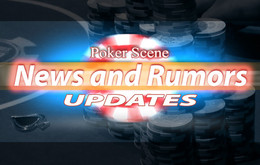 FTP News - AGCC review concludes regulation worked

A few months ago the Alderney Gaming Control Commission announced that it would run an external review of its actions in the Full Tilt Poker case. Back then, the AGCC temporarily suspended FTP's license shortly after Black Friday and proceeded to revoke the company's license in late June. The review was conducted former UK Gambling Commission chairman Peter Dean. The results are now available and Dean's conclusion was that AGCC's actions "were appropriate, timely and fair."

The AGCC published Dean's twelve page report on its website. In spite of the overall approval of AGCC's actions, Dean stated that there are lessons to learn from the whole situation. The AGCC made mistakes such as accepting anonymous certificates provided by FTP's lawyers as a a proof of ownership, which is considered not ideal. The report also notes that the AGCC dealt with FTP's external lawyers when it should be dealing directly with the licensees.

Finally, Andre Wilsenach, AGCC's representative, said in the press release that accompanies the report: "[...] Mr Dean's report does make valuable recommendations on how we can make
improvements in the light of what has happened. We accept those proposals and will seek to
implement them as soon as practically possible."

Read Peter Dean's report



SportingBet eyes US Market re-rentry

Online sports betting and gaming company Sportingbet said Tuesday that it's considering the possibility to re-enter the U.S. market. The company stated that it's made the third and final payment of $6 million to the office of the U.S. Attorney for the Southern District of New York thus fulfilling the nonprosecution agreement between both parties. SportingBet has now paid a total sum of $33 million since the deal was reached in September 2010.

"This final payment formally closes any risk which the company may have faced from its former activities in the US," said Sportingbet CEO Andrew McIver. "Given that the U.S. market continues to show signs of regulating both by product, and by state in the near future, various opportunities exist to reenter the US market and we are reviewing these."