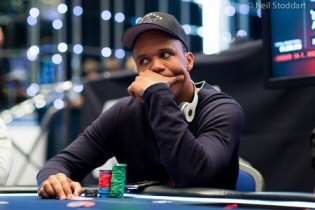 Phil Ivey recently lost $12,400,000 suit against Crockfords, which refused to pay the man his money after he cheated in a game of Baccarat. This was a huge hit to Ivey, who still has few similar ongoing cases - and it looks like the first verdict might bite him yet again.
If you would like to check out the previous news, you can see it
under this link.
Borgata Casino, based in Atlantic City, recently added the Crockfords verdict to its own case against Phil Ivey. Again, there is a fortune on the stake - $9,600,000 that Phil Ivey will lose if things go same way.
Borgata is suing Ivey over use of the same "edge sorting" technique he used against Crockfords casino in London. The fault play happened in 2012 and Ivey walked out with his pockets lined full of cash.
However, the case is a bit different here, as the money has already been paid to Ivey long time ago. In case he loses, the refund will have to come out directly from his pockets this time.
read full article (8 comments)