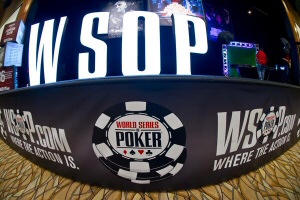 World Series of Poker released a teaser for 2015 tournament schedule a little less then month ago, and after a ton of critics and constructive discussion from players regarding their $10,000,000 guaranteed for Main Event winner policy, WSOP decided to make some changes. Instead of cutting the prizes from players and putting one big reward on for the top finisher, there will be way more players that finish in cash.
The prize of $10mln for the winner was introduced first time last year (as a celebration of 10 years at the Rio Casino), but this yearthe $10,000,000 guarantee for the first place winner has been officially removed.
However, there was still need for a decent marketing slogan, so now the game has changed to
"1000 players will be paid"
, if at least 5000 people register.
With top 1000 players in the money, last years Main Event would see only $8mln first prize instead of $10mln, but more then 300 extra players would walk out with cash in their pockets. That's an massive increase of almost 50%.
"The dream of life-changing money is core to the DNA of the WSOP Main Event and we also want to make it easier to experience playing in poker's Big Show," said WSOP Executive Director Ty Stewart. "Our players understand numbers, and 2015 now presents the best odds ever to leave the Main Event a winner."
What do you think about those changes?
read full article (12 comments)