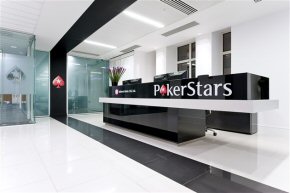 Directors at Amaya Gaming are for sure happy after their newest and very expensive acquisition of PokerStars, which they paid $4.9bln for. Amaya just released their financial reports for the first half of 2014 and PokerStars/FullTilt combined made $706.5 million in combined revenues.
Those numbers are also higher then last years revenue: for the first half this year PS/FT made $567.9mln in revenues (compared to $545.9mln in 2013), $218.4mlnin net income (compared to $189.9mln in 2013) and $246.4mln in net cash from operating activities (again, up from $207mln in 2013). This is quite a heavy growth rate.
Amaya and Oldford Group(official owner of
PokerStars
and FullTilt) combined revenues for the first half of 2014 were $706.5 million and $276.3 million in net income.
They also spent quite a bit of money: $78.7mln to be exact. Combined player funds held on their accounts are worth $606mln in the first half of the year.
Amaya CEO David Baazov commented:
"We're very pleased with the performance of PokerStars and Full Tilt in 2014. The core poker business continued to grow during the first half of the year and recorded strong cash flow. More recently, we have broadened our rollout of casino, including into Spain, an
...
read full article (3 comments)