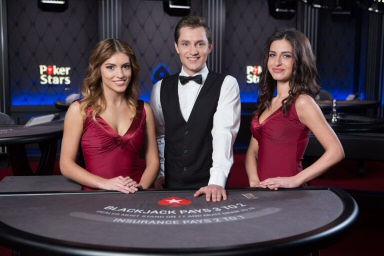 Amaya Gaming is further expanding PokerStars. Within today, online casino games with real, live dealers are now available in most of the global markets on PokerStars.
PokerStars players may now chat and interact with live dealers in Roulette, Blackjack, Baccarat and Casino Hold'em games.
The games are available in a dedicated PokerStars-branded Live Casino room – a space that has been designed by PokerStars to ensure that players are able to enjoy a trusted, premium experience with all the thrill and excitement of online casino games. The roll-out follows the successful introduction of Live Casino in Spain on PokerStars.es.
PokerStars players have been able to chat with other poker players for many years. Now, they will be able to chat with casino dealers who will respond verbally to typed chat questions and comments. The dealers will interact with players while actually dealing the cards and running the games.
This personal connection adds a layer of trust and accountability that inspires confidence in players making wagers, particularly at higher stakes levels.
Sam Hobcraft, Director of Casino, said: "Live dealer games appeal to a broad array of players who enjoy the added level of authenticity and trust that comes from seeing the action occur in the analogue world. Other...
read full article (8 comments)