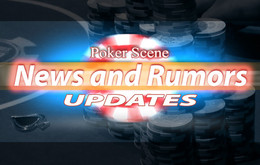 Dan Bilzerian claims: "I've won $50 million this year"
There is no arguing that Dan Bilzerian, one of the most flashy poker players of all the time, is in the spotlight just right now. He recently made an appearance on the popular Howard Stern Show, where he gave few insights on his life and also made a very bold claim.
Bilzerian, who became famous mostly thanks to his Instagram account, spoke about how he made his money by playing poker, claiming that he won $50,000,000 in the last 12 months.
He also said that the money comes mostly from playing against rich non-professionals and further, he shared the information that his biggest loss in a single session is $3,600,000.
If you want to listen to the full interview, you can do it under this link:
Dan Bilzerian On The Howard Stern Show 07/22/14
PokerStars reverses recent $T policy for seats won through FPP satellites
PokerStars
announced on last Thursday that it is reversing it's previous decision to make initial tournament seats won through FPP impossible to convert for money. Normally all players could register for satellite tournaments with thei...
read full article (5 comments)