Liquidpoker.net is a rapidly expanding poker community site with at least 3000 unique visitors a day and serving a 1 million pageviews a month.

Since we don't clutter up the page with all kind of ads, advertising on liquidpoker.net garantees a high exposure.

We currently offer a banner pool of 5 slots placed under the navigation bar. The banner can have a maximum size of 468x60.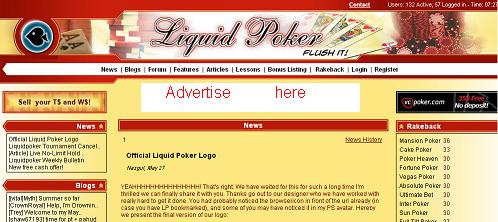 For the rates and to get started, just leave me a message by using the mail form.