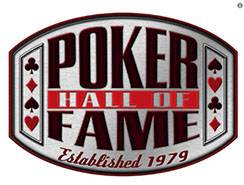 The World Series of Poker has just announced the ten nominees for the Poker Hall of Fame, with Antonio |The Magician Esfandiari" the only contender who hasn't previously been up for selection on the list, but also with such name as Chris Ferguson being nominated, which caused a lot of outrage in poker community.

The ten finalists are:
CHRIS BJORIN
DAVID CHIU
ELI ELEZRA
ANTONIO ESFANDIARI
CHRIS FERGUSON
TED FORREST
MIKE MATUSOW
CHRIS MONEYMAKER
DAVID OPPENHEIM
HUCKLEBERRY SEED

Esfandiari turned 40 last year, making him eligible for inclusion in the Hall of Fame, and he joins the likes of Mike Matusow, Chris Ferguson, Chris Moneymaker and Eli Elezra on the list of nominees.

@TheVegasTake asked the question that everyone was thinking about on twitter: " The fact that Chris Ferguson is a top 10 finalist for the 2019 Poker Hall Of Fame should be both disturbing and nauseating to any fan of the great game of poker. Where are the opinions from the big poker names on this issue? @RealKidPoker @phil_hellmuth @themouthmatusow @philivey"

Phill Helmuth also commented: "The 2019 Poker Hall of Fame candidates. 9 deserving names, BUT one sticks out! How is Ted Forrest NOT in PHOF already? 6 @WSOP wins (Ferguson has 6 as well), a NBC Heads Up Championship, a @WPT win, and for over a decade: he played in biggest games in world, and vs best players!"