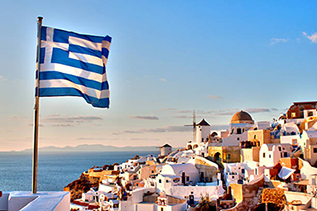 Greece decided to change the way operators get their permissions. The cost of a license may turn out to be too much for many to take, however.

Last Friday Ministry of Finance presented a novelisation that could improve and refresh the situation on the gambling market there. According to the proposal, the new rules would allow 24 operators, that till now used temporary permissions dating back to 2011, to get totally new ones.

Conditions
If you would like to offer sports betting, it's gonna be 4 million euro. Those that wish to add other forms of gambling to it, will have to cough up yet another million euro. Licences will be valid for 5 years. To prolong it operators will have to inform about it one year prior before the previous one expires. The cost of prolonging will be the same as the one written above.

In order to get a licence, operator will have to pay-in a deposit of €500,000. Another requirement will be to present a document which officially states the operator can function legally on at least one other market of the European Union. Third obstacle is presenting financial results from previous three years.

The licences will not be available for those operators which appeared on the Greek black list of operators within the last 12 months (counting from the date the application for permission was put forward).

Another thing you need to do to start the business is place your servers in Greece as well as use a bank and payment accounts licensed there. Gambling sites will also be required to use the "gr" domains.

And last, but not least, taxes. Winnings below €100 will be tax free, but above it, less than €500 however, will be taxed with 15 percent rate. If you win more than €500 then it will cost you 20% to take it legally home. It is not known yet how much operators will have to pay, but the initial plan was 35%. The exact terms will be discussed till October 5th.