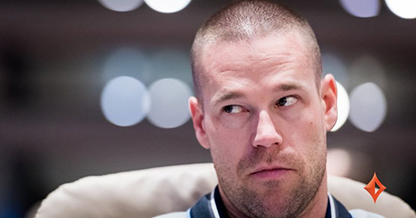 A few days ago Patrik Antonius was a guest in Poker Central podcast. In the first part of the interview with Remko the poker player talked about his current results but also beginnings of the career.

Many people wonder why Patrik Antonius returned to tournaments. Remko Rinkema discovered there were a few reasons for that. PA's kids go to shcool in the USA, and he himself lives in Monaco, so he decided to move to Europe. He plays there many cash games.

Patrik says that he is back for good and he wants to work both on his own game and the poker image in general.

– The better the image, the better experience we can have and more games there will be.

First cash that Patrik Antonius had was back in 2003. The love for poker came ealy when at the age of 11-12 he started playing tennis and poker.

When he was 19 he went to a local casino. In these times no one knew how to play cards, so everybody discovered poker strategies on their own. A few years spent in Casino Helsinki allowed him to build a bankroll and he started playing professionally.

Antonius got into it really in 2000. Six years of grinding made poker a very special part of his life. He says that he was sitting on a computer 12 hours per day those years!

High stakes mean huge bets that playes love. Patrik made one with Brandon Adams. And so they played a tennis match for $300,000! Antonius enjoyed that, but he sees one problem in such bets. They are often about gambling, not challenges and skill.

– I am not sure this is good for poker and players. People see those crazy bets on TV and they think we are insane gamblers. This image looks like somewhat of a lunatic with no respect for money and love for gambling. I know this is a good show, but necessarily for poker.