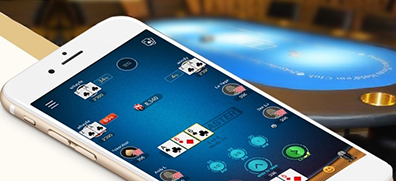 Terrible news from players resideing in China. The government of People's Republic of China decided that starting from June 1st it will be illegal to distribute and use poker applications!

Chinese poker community is shocked. The Ministry of Culture said poker will no longer be recognized as a sport or entertainment. Offering poker apps and promoting them shall be illegal and forbidden!

This information appeared in Asia Gaming Today. This is astounding as poker apps have become very popular in China and the user base is estimated at millions.

Guo Dong, ambassador for Tencent, wrote on social media, suing Wechat, that this is basically the end of poker in China.

What exactly will happen on June 1st this year? All online poker applications will be forbidden. Stores will have to eliminate such programs from their offer. Naturally it only applies to the apps based on virtual currencies. Promoting poker on social media using WeChat or Weibo will not be possible anymore.

Huge consequences
We mentioned many times that apps were responsible for he popularity of poker in China. Both tournaments and cash games were limited to special zones.

Giants like Tencent, Alisports (Alibaba), Ourgame and Boyaa Interactive offer very popular games that allow you to compete with other players. There are many more companies like that. Just a year ago World Series of Poker signed an agreement with Tencent. The chinese company was to promote poker in the country – there even was a special version of World Series of Poker as well as several events.

WSOP didn't profit from it in any way, as the potential was yet to come. Tencent withdrew immediately from offering poker and blocked the discussions about it on their WeChat.

Why the ban? Chinese CCTV accuses the apps of being "gambling tools". It's not a secret that some of them were used to organise real money games. No wonder they did that as access to poker is strictly limited in that part of the world.

After the announcement the shares of Boyaa Interactive International Limited fell down by 12%. Ourgame, the owner of World Poker Tour informed they will adapt to the new legal situation. The ban will in no way affect tournaments organised outside of China.

Government has been trying to eliminate poker rooms for years, by applying high fines and restrictions. Now it has finally gone a step further.