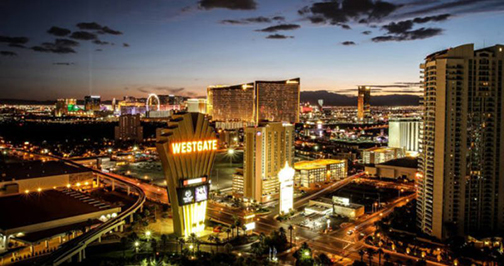 Last weekend in Las Vegas there were many tournaments played. One of them was another Heartland Poker Tour event. Until now no one really complained, but it may change pretty quickly after what happened.

Something really strange happened to players who decided to register to HPT Westgate, that took place in Las Vegas. The buy-in to the tournament was $1,650, and players were guaranteed $500,000.

On day 1C there were about 300 poker players in the game. Heartland Poker Tour tournament director announced a possible overlay and stated that casino will have to add $69,000 to the pool.

A few minutes later Twitter exploded with the news that other plyers can join the game for just a half of the buy-in, that is $825. Organizers decided to increase the field no matter what. One of the players, Ben Yu didn't like it and described everything on Twitter.

Yu said he visited the casino every day and paid $1,650 each time. He wanted to play 1c too, but heard that some players received a discount:

– When I was about to register someone told me that they let players join at the bookies nearby for just $800. I went to the sportsbetting area and saw a guy shaking hands with a few players. I heard one employee saying that those were the "Matusow's boys". They talked with staff and then went behind a closed door.

Yu asked what the whole fuss was about but heard that it was a special offer for a small group of players. Jeremy Smith, the afore-mentioned employee said that such a situation shouldn't have hapenned, but when pressed on he changed his version of the events to the one about a "special offer".

This as you may suppose caused a large shit storm on Twitter.

Dylan Linde wrote that this was his first and last HPT Poker. Tom Koral wondered who made a decision to lower the buy-in for chosen players:

– This sounds crazy and it shows lack of ethics from Westgate and HPT. I have known Jeremy for 14 years and he is a hard-working man who would never do such a thing. Probably someone put him between the rock and the hard place to make this decision, but hope he was not responsible for it.

DJ MacKinnon pointed out it's a problem common in local events

– This is the largest problem with such tournaments. There is no way to force casinos to respect rules if they want to bend them. No responsibility whatsowever. A joke. HPT will probably stay quiet or say it was the casino and they couldn't do anything.

Not all players think this way though. Justin Schwarz argued that the casino just wanted to sell as many tickets as possible to avoid the overlay. It's bad behaviour, but not illegal. Something should be perhaps done about it. Mike Del Vecchio said bluntly that casino was simply stealing equity from player already registered.

What's your opinion?