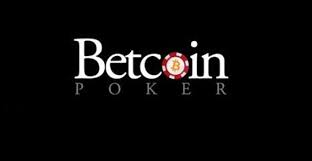 One of the worlds first Bitcoin gambling sites ever, Betcoin.ag, closed down its poker room on Christmas day after announcing they had been acquired.

No more information has been revealed regarding the acquisition, which was not that surprising, taking in consideration that the site had never even revealed who owns Betcoin.ag in the first place.

Betcoin Poker's three-year existance was rather a rollercoaster, especially the site managment made several questionable decisions, like handling with collusion that happened on the poker room. There was at least one instance, where Betcoin allegedly gave only some of the money back to poker players who had been cheated, didn't ban the cheaters and used the rest of the money to fund a freeroll.

Evevn the poker part of the site is down, casino and sportsbook games are staying operational. Read the full statement from here:

"Betcoin.ag has been acquired and we regret to inform you that the new Betcoin will be discontinuing its poker service as of Monday, December 25, 2017. There are lots of fond memories to look back upon including the Betcoin Cage, the Daily Coin and hundreds of Bitcoin awarded in freerolls. We enjoyed posting about the achievements of our many players who hit it big with wins in major tournaments. But most of all, we have truly enjoyed providing a home to our great poker players these last 3+years. Betcoin poker hasn't been just a place to play, but a community filled with unique individuals. The dynamic has been almost like a family, in that we loved, we fought, sometimes even dined together (virtually). While this is a big disappointment to us all, we hope to continue that type of camaraderie going forward as Betcoin moves into its next chapter.

Moving Forward
Betcoin will continue to offer the same great service, VIP program, INSTANT DEPOSITS and INSTANT WITHDRAWALS going forward. Our great casino and live casino (where available) will still be accessible to our great members and will soon include many new casino providers and provably fair games. We will continue our tradition of bringing you the best, most exciting new casino offerings, including our virtual games and Provably Fair options. The new sportsbook will also continue to be available and we will be improving that as well, including the addition of a log of pending bets which should be completed this week! We will also be continuing our great affiliate program, which can earn you Bitcoin from a simple recommendation.

Thank You
We know this is a sad day for all of our poker players and it is unfortunate for us as well. To all our fantastic poker players, thank you so much for making Betcoin your home for poker. To those of you who use our casino and sportsbook, those will remain untouched (with the exception of improvements). To those who don't we hope you will continue to stop by the player chat and let us know how you are doing. We wouldn't be here without you and cannot express enough gratitude to you all.

We will be giving out tickets to the last Thank You Freeroll to people who comment below. Please let us know what Betcoin Poker has meant to you. Tell us about a great experience you had. Now is the time to get sentimental. We will be accepting entries through Friday and will award tickets to everyone who replies. All we ever wanted to do at Betcoin Poker was provide you with the very best environment and poker opportunities and we are happy that many of you made Betcoin Poker your home. Thanks for everything!"