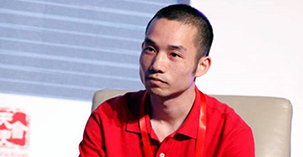 Xu Chaojun, an internet tycoon, former Vice President of RenRe (a Chinese social media platform with over 240 million users), has been arrested last week. During a police raid, where nine other players were arrested as well, police found over 3 million yuan ($446,000) on the table.

Chaojun is also the founder and a teacher at the Beijing International Poker School and a man who recently fought in a "Man vs Machine" competition against super-computer Lengpudashi (the 'brother' of Libratus). However, he wasn't caught playing the game, but rather hosting it while raking 5% and as such he could be found guilty of running an illegal poker game.

Xu tried to explain himself, and told the assembled press that the game was never about the money:
"The participants involved are not professional gamblers, but members of the social elite. It is known that Texas Hold 'em is more popular among rich people, so I think this case is intended to send a message.

"Money is not the issue here, a loss of 80,000 yuan doesn't mean much to these people. Their desire is simply to conquer the game."

If found guilty of running an illegal casino, Chaojun could face between three to ten years in jail.