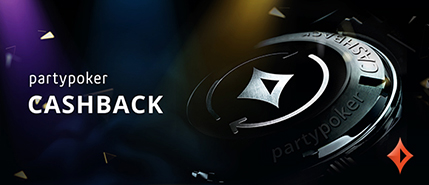 The all-new partypoker loyalty scheme launches on Monday 23 May and not only is it much more straightforward, it also gives you up to 40 percent cash back into your account every week. Well, actually up to 50% with Diamond Club and over 60% with LiquidPokers private offer.
To see the private offer for regular players read our news about Extra rakeback at PartyPoker.

Previously you needed to opt-in every week to get your cashback. However, after new chagnes go live you will only have to do it once in your life.

When you play poker for real money, you will earn 1 point for every $1 you contribute in cash game rake or tournament fees. Once you have opted in via the Rewards section of your account and earned a minimum of 25 points, you start to receive cash back into your partypoker account. The more points you collect, the higher the rakeback percentage you receive. Your cash back is paid directly into your partypoker account every Monday and can be used for whatever you want to spend it on.

Here's how it works:
IMPORTANT (still on until the changes go live):Opt-in every week in the 'Rewards' section of the client any time during the week (00:00CET Monday to 23:59CET Sunday). If you've already earned points before opting-in, those points will automatically count toward that week's total once you've opted-in.
Earn points by playing poker. You'll receive 1 point for every $1 of rake you generate
Collect points to receive cash back. You must earn a minimum of 25 points to start receiving cash back. The more points you collect, the higher the rakeback percentage you will receive. If your points balance falls between tiers, the payment you receive will correspond to the last tier hit. When you reach a new tier, all cash back for that week will be paid at the new higher percentage.
Use your cashback reward! Cash is paid out every Monday directly into your partypoker account.
For the purposes of the Cashback Reward Plan, a "week" shall mean a full calendar week from Monday 00:01 CET to Sunday 23:59 CET.

Of course with major changes like that LiquidPoker will be also adjusting our exclusive private rakeback offer to adjust to the new numbers - but we promise that you can still expect a hefty amount of extra rakeback coming right from LiquidPoker to your account every month if you contact us privately.
If you would like to know more about private,extra rakeback offer from LiquidPoker on top of PartyPokers loyalty program, write me an message here: Contact LiquidPoker for Extra PP rakeback.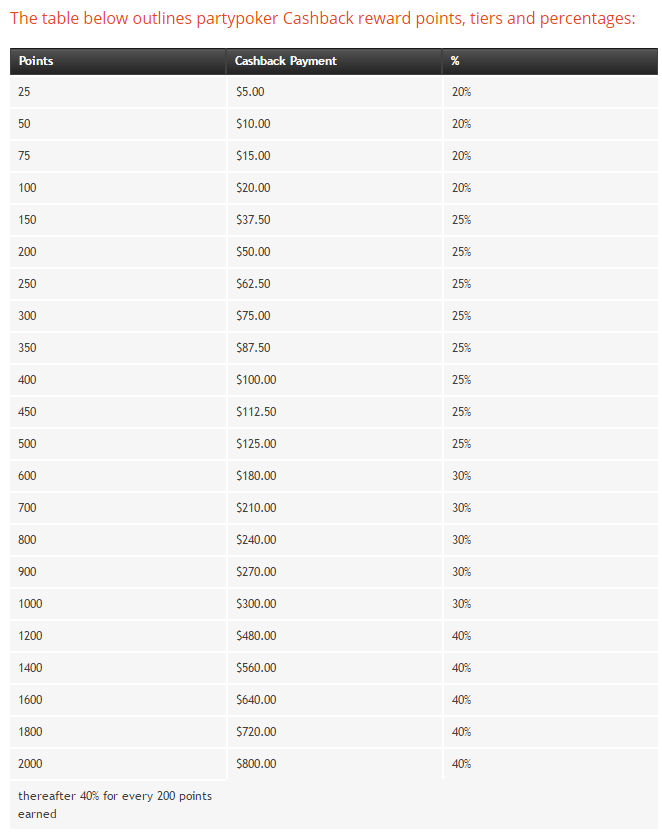 You can create an account at PartyPoker with LiquidPoker by clicking on the banner below: