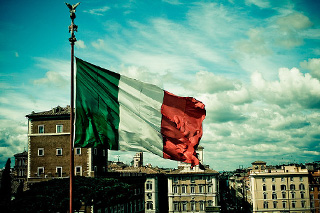 Things are looking up for Italian online poker players as it is believed that the country is moving closer to allowing players to share player liquidity across Europe, and moving away from the backward "ring-fenced" model they currently have.

Over the past few years countries such as France, Portugal, Spain, Italy, Germany, and Austria have seen participation in online poker slowly decline after they chose to ring-fence their individual player pools (only allow players from their own country to play on their own, regulated poker websites). While online gaming as a whole may have increased in certain markets in recent years, online poker has gone the other way.

To their credit, the affected nations have acknowledges the failure of their regulations, and last September, gaming regulators for the aforementioned countries (along with the UK, the only one of group to allow shared player pools with the rest of the world) met in Paris to discuss moving back to a shared liquidity model.

Since then both France and Portugal have reach agreements to allow their players to join other licensed European sites, and it looks like Italy is not going to be far behind with the Head of Online Gaming at Italy's gambling regulating agency, Daria Petralia, saying that the association is set to present its analysis on the matter during a meeting scheduled to take place in Brussels this May. It is hoped that shared poker liquidity could be a reality by this summer.

The two obstacles yet to be overcome are the technical specifications for shared liquidity between the country and other regulated jurisdictions, and the different frameworks with regards to online poker taxation. However, this seems far less of a roadblock than it would have done just six months ago considering the relative ease with which both France and Portugal were able to overcome these potential pitfalls.

The move to shared liquidity will even further boost Italy's flourishing online gambling market, which is now second only to the UK in terms of revenue generation.