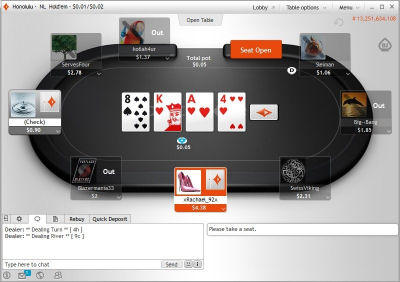 PartyPoker just announced an update to its planned changes to improve the ecology of its poker room and promote fair and ethical gameplay. This change will limit the usage of database mining, while still allowing players to see the current statistics. From October 5th, all cash games tables will become anonymised.

A first phase of improvements at the end of 2015 saw cash game players joining a room- wide waiting list and being randomly seated when a seat matching their preference became available, plus names of opponents only being shown once the first hand has been dealt.

Having consolidated a vast amount of feedback from players across forums, social media channels and our customer service team, partypoker will be introducing a second wave of changes in October. These changes will only affect cash games on partypoker and not tournaments:

· Local hand histories will still be available for download however player screen names will be anonymised
· Players' own screen names will be visible, while remaining players will be listed anonymously in download files e.g. Player 1,2,3
· Players will still be able to view the number of hands they have played, win rate and other statistics to help them improve their play
· The terms and conditions will change prohibiting the use of seating scripts. Following these amendments, players using any such software will be initially issued with a warning notice before being banned from using their account
· Alongside these changes, players will be allowed to make a one-off screen name change
Group Head of partypoker Tom Waters said: "It's important for us to provide all poker players with a fair and ethical product whilst still allowing them to learn and improve. We want partypoker to offer a level playing field that allows players of all abilities to compete fairly. We have listened to feedback from the poker community and believe that allowing players to continue to view their own hand histories is important for their personal game development. Anonymising hand histories will help prevent data mining and therefore protect both the professional and recreational player and improve the overall ecology on partypoker which is imperative for the long term future of the game."

Don't forget about our exclusive offer at PartyPoker for LiquidPoker players: $20 free, first deposit bonus 100% up to $500, free PlayStation 4 and if you are a hardcore grinder - extra rakeback! For all the details click here: PartyPoker offer by LiquidPoker.net!