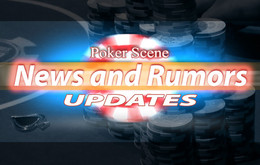 PokerStars granted Gaming Licenses in Malta and Belgium

PokerStars announced this week that it has secured Gaming Licenses in Malta and Belgium. The company believes these licenses will help it provide enhanced service to players in several European markets and make people feel comfortable playing with them. Several countries have been increasingly interested in the revenue generated by online poker and thus are working towards a regulated marketplace.

Eric Hollreiser, Head of Corporate Communications for PokerStars, talked about the process of getting a license on PokerStars Blog: "Obtaining an online gaming license is an arduous task. It requires significant resources and a willingness to allow detailed scrutiny of company practices and procedures that examine an applicant's credentials in important areas like integrity, security and attitudes to responsible gaming. We're happy to submit to this, though, when there's a clear benefit to players, the industry or our company."

Okay, so what changes for players located in Belgium or Malta? So far, things stay as they are. Bottom line is that players from both PokerStars.eu and PokerStars.be will be able to play in all PokerStars international cash games and tournaments, which means both sites will share the same player pool as the international site.



Matusow: "I don't owe FTP anything"

Laurent Tapie, managing director of Groupe Barnard Tapie (GBT), claimed earlier this week that 19 pros associated with FTP owe nearly $16.5 million to the company. Mike Matusow was mentioned as one of the debtors. Matusow said on his twitter that he doesn't owe anything to the company: "For all my fans out there just to let u all know I don't owe Full Tilt Poker anything why my name is mentioned I don't know"

On the other hand, Behn Dayanim, GBT's attorney, told PokerUpdate.com that Matusow owes FTP approximately $700,000 and that he has not answered their attempts to reach him to discuss the matter. According to another rumor, John Juanda and Tom 'Durrrr' Dwan are also among the players who owe money to FTP, but they are already working on a repayment plan with the company.



Isildur1 blogs about PCA experience

The days where Isildur1 was a complete mistery are long over. Ever since he was hired by PokerStars he has appeared more and we all got to know the man better. In January Viktor Blom booked the biggest tournament win in his career after he took down the PCA $100,000 Super Higher Roller event. He made a blog post and shared his experience in the event on PokerStars Blog

In the blog post, Isildur1 mentions that he was lucky to win all the key hands he was involved in and that he was so tired he can barely remember some of the questions from the post-victory interview. Read his blog post.