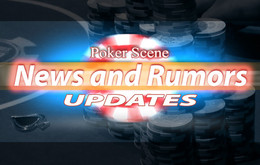 The 2012 WSOP Main Event starts today

The most prestigious tournament in the world is set to kick off today. Through its 43 year history, the tournament has failed to draw more entrants than the previous year only four times. Three of them are very recent: 2007, right after the enactment of the UIGEA, 2009 and 2011, as the tournament happened shortly after Black Friday.

The tournament will have three starting days (1A-1C) and the players will continue to play on separate pools until Day 3, when the field will combine. Previously, Days 1a and 1c would combine for Day 2A while Days 1b and 1d combined for Day 2B. That change results from an expansion at the Rio Convention center. Instead of 378 tables available for use each day in 2011, the 2012 WSOP will have a total of 470 tables available each day.

The first part of the main event will play out through July 16th, when they will play down to the final table. The finalists will meet again on October 28 to determine who will walk away as the 2012 Main Event champion.

Main Event schedule:
+ Show Spoiler +





Zynga makes offer for Ongame Network

Social games giant Zynga seems to be preparing its way to enter the real money gaming market. According to eGamingReview, Zyng made a "verbal offer" for the Ongame Network. Zynga has a massive player base and it's been a while since people have been commenting on the possibilities for the company should it offer real money gaming services. Zynga's titles include FarmVille, Mafia Wars, Words with Friends, and Zynga Poker.

The report doesn't offer a lot of details, but sources say that four other companies are interested in buying Ongame as well. The Ongame Network is the fifth largest in the market and is currently owned by the bwin.party group. The network includes rooms such as Betfair, Redkings and Betsson.